Blogging has helped me in achieving one of my biggest goals in life that I set up 5 years ago when I entered college.
DISCLAIMER: SOME OF THE LINKS IN THIS POST ARE AFFILIATE LINKS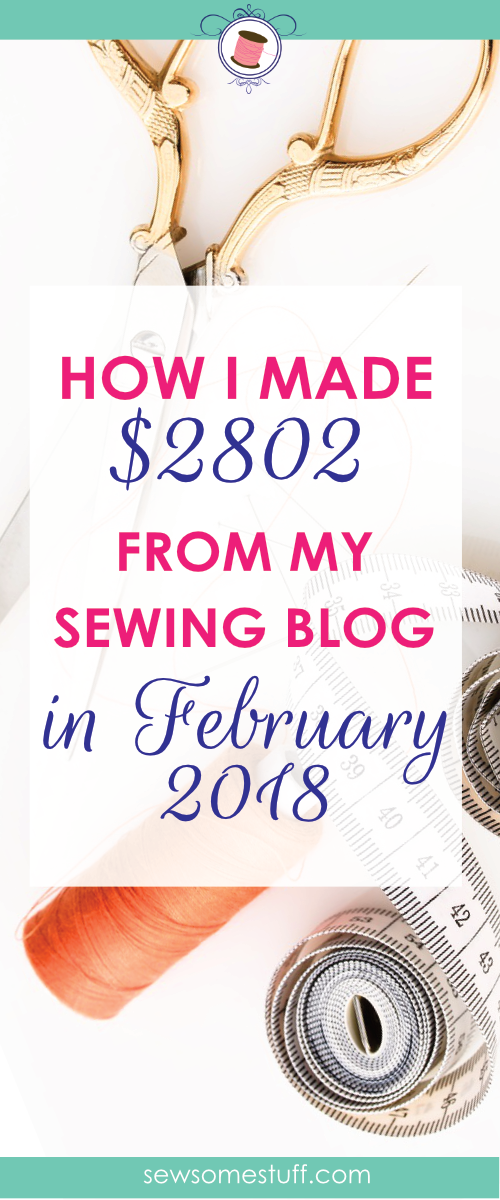 My goal was to earn enough income from my side business (blogging) so that by the time I graduate I could start my own brick and mortar business without looking for an outside investment.
My blog not only made this dream come true but the best part is it makes me money on literally AUTOPILOT aka passive income without putting much effort. For almost 9 months in 2017, I barely posted on my blog (you can check my archives for proof) yet my income increased every month.
That's LITERALLY making money in sleep.
Which I think is THE BEST thing EVER if you're a busy mom or are working full-time and need some extra cash.
And all this was only made possible thanks to the one and only awesome blogging course I enrolled in 2016 which is Elite Blog Academy.
Through Elite Blog Academy, I was able to double my blog income right after TWO months of implementing the strategies in the course and I also doubled my pageviews. To read in detail how I increased my income in past two years, check out this post.
FEBRUARY 2018 INCOME REPORT
I decided to write income reports for two reasons.
To break the myth that only business blogs are able to generate full-time passive income from blogging.
Secondly, to share the different ways and possibilities of earning from a sewing blog which can be really difficult to monetize.
Pageviews in February: 140k down from 177k in January maybe because few of my posts went viral in Jan.
Income: $2802 down from $3320 in Jan
Blog posts shared in February: 0
Blog promotion and traffic: Most of my traffic came from autopilot pinning using Tailwind. I spend 1-2 hours per month scheduling my top 20-30 posts using Tailwind which then go out on the set time through the month. (Read more about how Tailwind helped me in doubling my traffic and followers on autopilot here).
Occasionally I also did some manual pinning almost every other day which helped in keeping the traffic up.
I spent most of February working on a new video for Lady Boss bag sewing pattern. Pattern designing, filming and then editing takes a HUGE amount of work which is why I've decided to hire help for videos as soon as I'm settled. I'd rather spend the time on creating new patterns instead.
In all, February was an extremely unproductive month compared to January where I was able to publish 6 blog posts, create and relaunch new videos for Seema Crossbody Bag Pattern and host a webinar for my course, Road to Online Bagpreneur.
Income Breakdown for February
Ads: US$965
Shareasale: US$290
Amazon: US$428
Commission Junction: US$16.45
Pattern sale: US$611
Course sale: US$492
Total: $2802
Expenses (US$)
ActiveCampaign email service: $90
Gumroad fee: $10
Facebook ads course: $97
Goal Tracking
My goals for February were:
create different opt-in freebies for RTOB and promote using FB ads

X

send out Etsy shop reviews email – DONE
review 5 shops every week live

X -Reviewed 1 shop

add simple video tutorials to online bag biz group

X

launch new Lady Boss video – DONE
work on Fairy House Art Case pattern – DONE
As you can see my February's focus was mostly on my course but it didn't go as planned as I missed out on several tasks.
What worked in February
The relaunch of my Lady Boss pattern was the most successful thing in February where I sent out 3 emails in the launch week with a timer emphasizing the sale end time.
I did get a lot of unsubscribes and one funny subscriber even wrote I only send "buy my patterns" email which is not true at all as for four weeks before that I had sent tips and tutorial emails without even mentioning my patterns.
Goals for March
In March my plan is to focus more on promoting affiliates to my list as I have a huge list of 17k subscribers and I believe I'm not using it to its full potential.
I will be using the tip shared by Tasha (from Designer Trapped in her book that I got for free as a bonus from Elite Blog Academy) of sending weekly deals email to my sewing list where I'll be including my affiliate links.
I also plan on launching a new smaller priced course JUST to my list to see if there's any potential for it as I'm really scared no one will be interested in purchasing the course.