Learn to sew a DIY wallet with several different wallet sewing pattern PDF. You will find a tutorial for tri-fold wallet pattern free of cost. Also, a men's wallet pattern. You will learn to sew a wallet with pockets.
Hello! Looking for an easy wallet tutorial? You have come to the right place. In this post, I'm sharing 8 super cute wallet ideas to try. 
Believe it or not, this post has been in my drafts for like AGES though I have no idea why. After I finished making my wallet, I found a few really pretty ones on Pinterest, which I'm gonna list here. There are also a few versions that can be made for toddlers. So cute!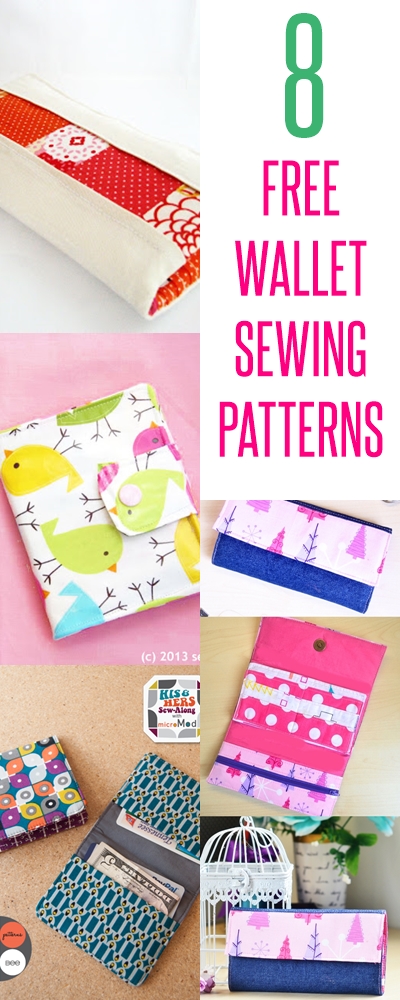 Pin this image on your sewing board so that you can get back to this post later. Use the "pin it" button.
8 Super Cute Fabric DIY Wallet Tutorials
Bi-fold Wallet Tutorial with Free SVG
The first wallet here is a Super Simple Handmade Wallet (Wondrous Wallet) by yours truly. This is a very popular fabric wallet tutorial on the Sew Some Stuff blog. It also comes with a free SVG file so you can get everything cut in a couple of minutes using your Cricut Maker.
This is a very beginner friendly wallet tutorial and can be easily made on a domestic sewing machine but you would need a walking foot for this project.
If you have an industrial sewing machine, you can sew this wallet using leather as well.
Click the link to go check out the details on this handmade wallet tutorial: Super Simple Handmade Wallet Tutorial (Free Sewing Pattern+SVG)
---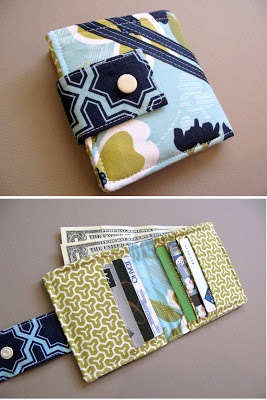 The second one here is the bi-fold wallet tutorial. Not many pockets but handy enough for a small amount of cash and cards. Seems quite easy to sew too which means it's perfect for beginners.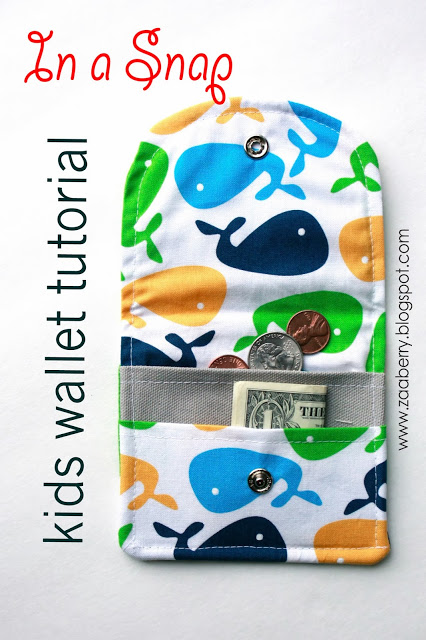 In A Snap; Kids Wallet Tutorial  
This is a perfect wallet to sew for little kids to give as gifts. You can also stash some cash in it as a bonus surprise! The kids will love carrying this wallet to school too to keep their cash safe. Make this wallet in one of your kid's favorite fabric and they will love their new wallet!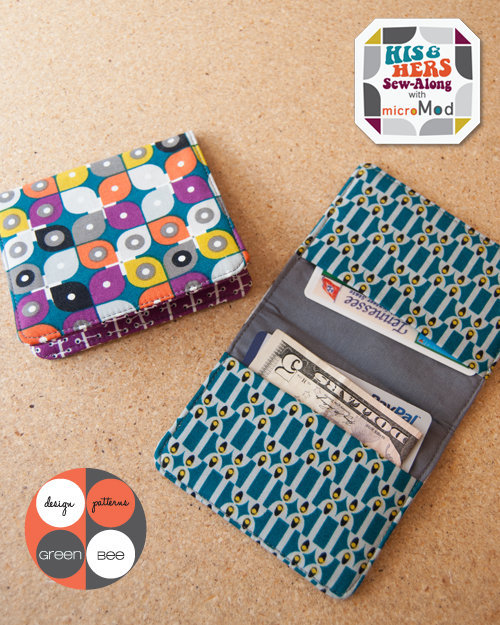 His and Hers Micromod Sew Along 
This is another super quick and easy-to-sew wallet that can be made within an hour.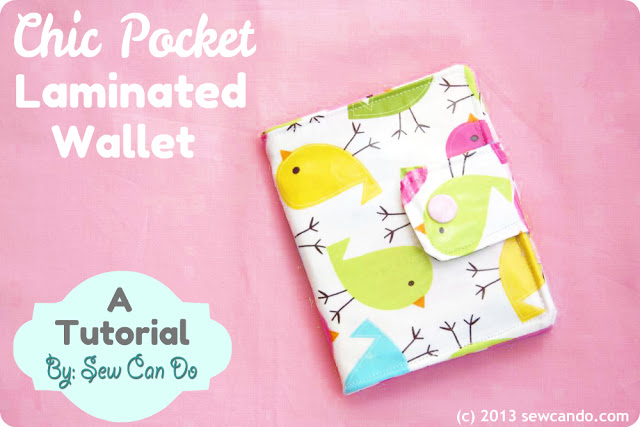 Organize In Style: Chic Pocket Laminated Fabric Wallet Tutorial by Sew Can Do is perfect for rainy seasons as the laminated material will keep the cash dry.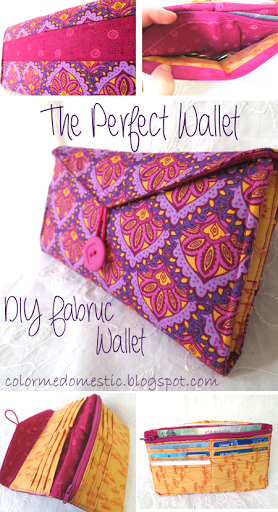 The Perfect Wallet: DIY Fabric Wallet is perfection in reality. Look at all those pockets to keep everything organized in place. This is a must sew, although it can be a little tricky for a beginner then you will never learn if you don't try. So don't be afraid and go ahead with it.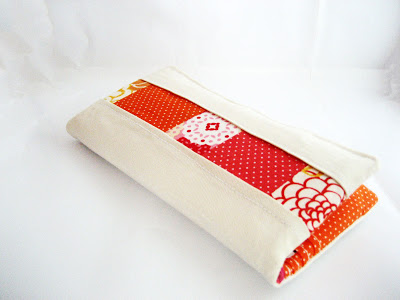 Patchwork-y Bifold Wallet Tutorial Here's another bi-fold wallet with a little twist in design thanks to the patchwork at the front. If you're a huge fan of patchwork, this is the tutorial for you.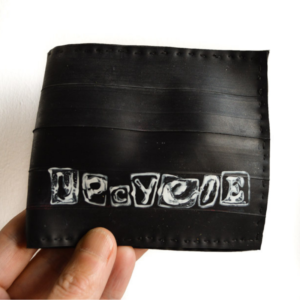 Next, we have an upcycled tyre wallet for men. How cool! This wallet is made using old bicycle tyres and is the perfect wallet to sew for the boys. Click here to get the tutorial for this DIY wallet.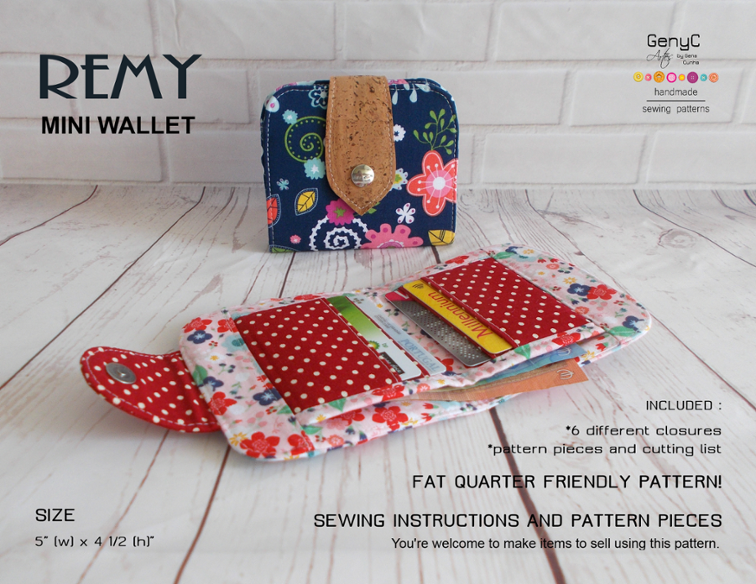 Here's a cute little wallet pattern that you can use to make wallets for anyone in the family. This wallet pattern can be used to sew cork as well as fabric wallets. This is not a free wallet pattern, you would have to purchase it first. (affiliate link) Click here to purchase it now.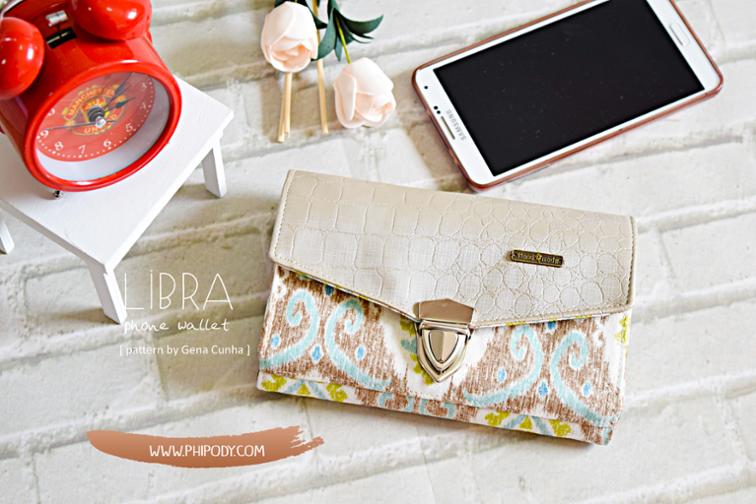 Here's another paid wallet sewing pattern for a different style wallet that can be made using fabric and cork as well. This is a very sophisticated wallet so it will make a really pretty gift for everyone. (affiliate link) Click here to purchase the wallet now.
More Wallet Sewing Tutorials
Here are some more wallet patterns that you might like.
---
DIY Leather Wallet Tutorials
Not into fabric wallets? No worries, check out some of these leather wallet sewing tutorials as well. These leather wallets are super easy to sew and can be sewn by hand. They also make great gift ideas for dads or anyone who loves leather accessories.
I've included two very popular DIY leather wallet tutorials on Youtube for you. You can watch both the leather wallet tutorials to figure out which one is best suitable for you to make your own handmade leather wallet.
1. Making a Handmade Leather Wallet
This leather wallet tutorial also comes with a leather wallet pattern that you can grab from their store. Just click on the video and you will find the link in the Leather Wallet video tutorial instructions.
---
2. How to Make a Leather Wallet
---
However, if you would like written leather wallet tutorials, here are some links for you to check out.
3. DIY Leather Wallet with Free Pattern
4. Bi-fold Leather Wallet Tutorial on Instructables
5. Simple Leather Wallet Tutorial
6. Leatherwork wallet tutorial


Okay, that's the end of the post.
Don't forget to share this post with others who might benefit from it. You can use the sharing buttons at the top and bottom.
You can also sign up for our weekly summary of blog posts below. Psst. there are FREE printables hidden inside! XD