This is an Easy Wallet Pattern and wallet sewing tutorial. This fabric card holder tutorial is for a small wallet sewing pattern and also makes a great DIY coin purse. A perfect Cricut maker sewing project for beginners.
Ever since we've moved to Aussie, it's like I don't need my CHUNKY wallet anymore as I don't carry cash and just have to pay using a card. So, it was time for me to sew a new tiny little wallet that's large enough for cards and some coins.
Luckily, Cricut Design space had an easy wallet pattern for me to try out.
It's a super simple and easy project which makes it perfect for beginners and will also make a perfect gift for literally anyone. It can also be sewn in a jiffy!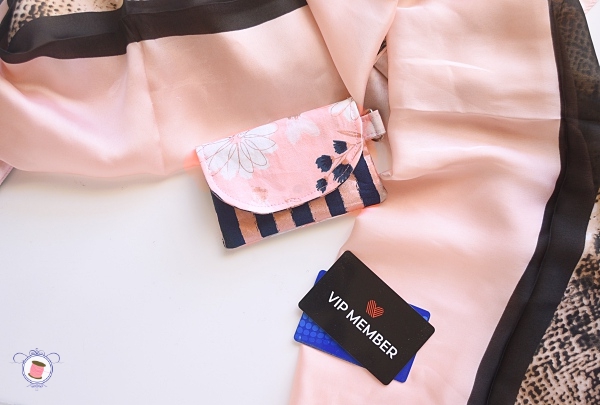 AMAZON AFFILIATES DISCLOSURE
Sew Some Stuff is a participant in the Amazon Services LLC Associates Program, an affiliate advertising program designed to provide a means for sites to earn advertising fees by advertising and linking to Amazon.com.
Now, if you're wondering what is Cricut Maker, here's some info for you.
What is the Cricut Maker?
Cricut Maker is the ultimate cutting machines designed to cut literally anything like fabric, denim, fleece, interfacing, leather, cork and so much more! If you're wondering whether Cricut Maker is right for you or not, check out "Is Cricut Maker Actually Good for Sewists".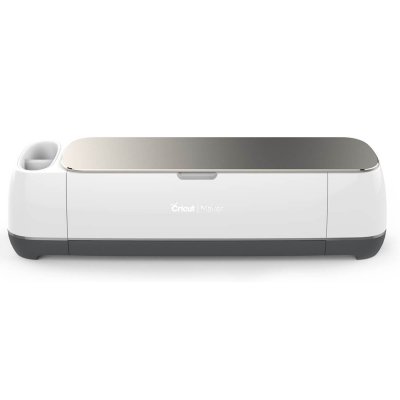 Why Use Cricut Maker for this Wallet Sewing Project
2 reasons why I LOVE Cricut Maker projects.
One, I don't have to use my brain to cut things out. I just need to cut a 12″x12″ square manually, and the rest is done by the mighty magical Cricut Maker.
Two, Cricut Maker also MARKS the fabric panels for ya, including the marks to attach the snaps and tabs. How cool is that! No more wasting time measuring the pieces to attach the tabs and snaps.
I just LOVE this cutting machine and I highly recommend it to all the sewists who like to sew small stuff.
CLICK HERE to check out Cricut Maker machine.
Supplies for Easy Wallet Pattern and Tutorial
The pattern for the wallet which can be downloaded from Cricut Design Space.
12″x12″ of  medium-weight interfacing  (like CraftFuse or SF101) lining, pocket, and exterior fabric
4″ zipper
sewing machine and sewing supplies
Cutting Instructions for Easy Wallet Pattern and Tutorial
You need to set-up 3 FabricGrip mats for cutting out the materials for this mini fabric wallet. OR you can just use 1 mat. Place your fabric on the mats in the following order.
You don't need the pen for the interfacing but you need to attach it for the lining and exterior fabric.
| | |
| --- | --- |
| Mat 1 | Interfacing (CraftFuse or SF101) |
| Mat 2  | Lining fabric 12″x12″ |
| Mat 3 | Exterior fabric 9″x8″ (9″ horizontally) |
Video Tutorial for Easy Wallet Pattern
The End!
With that, we have reached the end of this post where I shared how to sew a quick and easy mini wallet which is perfect for storing cash, credit cards, and even gift cards.
More Awesome Sewing Posts and Projects
Also, check out:
Wondrous Wallet Sewing Pattern and Tutorial
8 Super Cute DIY Wallet Tutorials for Beginners
Must-Have Cricut Maker Accessories for Sewists