In this post, I'm sharing a list of homemade gift for teenage girl. These homemade girl gifts are perfect for any occasion and even the holidays. You can save a lot of dollars with the help of these craft gifts for teenage girls. These DIY gifts for girls will make them super happy and they are also pretty easy to make gifts for girls.
It was like we were in a reality TV show game or something, I swear.
As I mentioned in my previous post that I would be getting a sewing machine soon, well, today was the day.
The problem with getting an industrial sewing machine is the transport especially if you don't own a pick-up truck. Since we don't have a pick-up truck we had to rent it from one of the DIY stores for an hour to collect the machine from the seller's house, drop it our house and then return the car back to the store. Since we were on a tight budget we didn't want to extend the hour because it was getting pricey already.
In 45 minutes we had to do EVERYTHING! I swear the adrenaline rush was crazy PLUS we couldn't even drive more than the speed limit or else we'd end up getting a fine.
But guess what, in the end, we made it RIGHT on TIME.
I finally got my industrial sewing machine. Although it's not my dream sewing machine, it will do until I could afford enough to buy my dream industrial sewing machine.
I've just set it up in my shared sewing space but haven't tried it yet. I think I'll do that later as I need to fix the tension of the thread and I'm too worn out for any physical activity for the day.
So, instead, I decided to write this post where I'll be sharing a list of homemade gift for a teenage girl.
AMAZON AFFILIATES DISCLOSURE
Sew Some Stuff is a participant in the Amazon Services LLC Associates Program, an affiliate advertising program designed to provide a means for sites to earn advertising fees by advertising and linking to Amazon.com.
AFFILIATES DISCLOSURE
Some links in this post are affiliate links.
Homemade Gift For a Teenage Girl
This list of DIY gifts for girls is divided into two parts. First, I've listed some DIY gifts that can be sewn and then you'll find some gifts that can be made using other craft supplies. Both lists contain some amazing and unique ideas for craft gifts for teenage girls.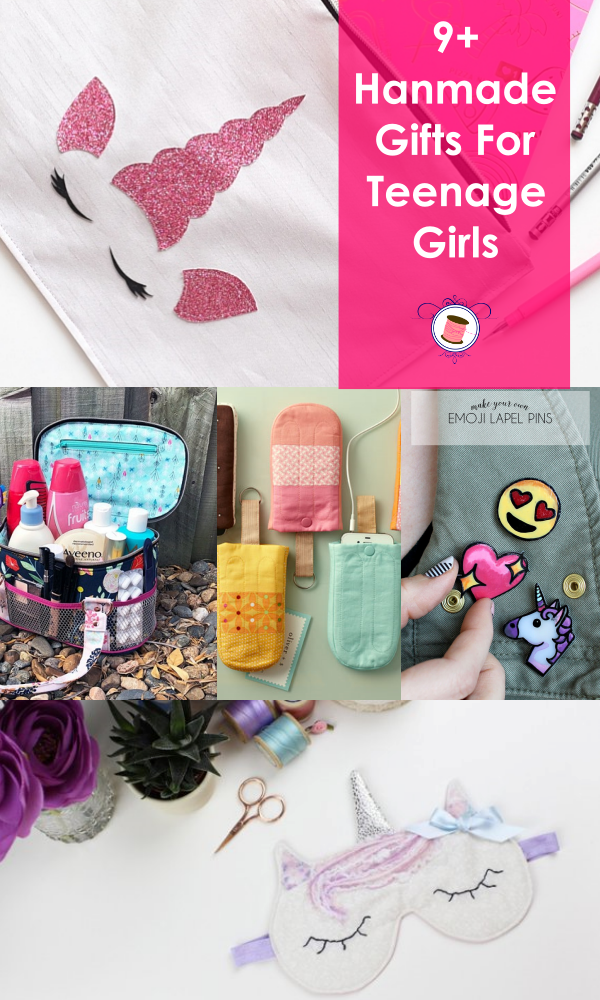 Beginner Friendly Gifts to Sew for Teenage Girls
Super Simple Handmade Wallet Tutorial WITH Free Sewing Pattern
Wallets are a must have for literally, anyone may it be a teen or an adult. Make your teen this handy wallet following the FREE pattern and tutorial. It's beginner friendly and can be sewn with fabric scraps. CLICK HERE to get the pattern.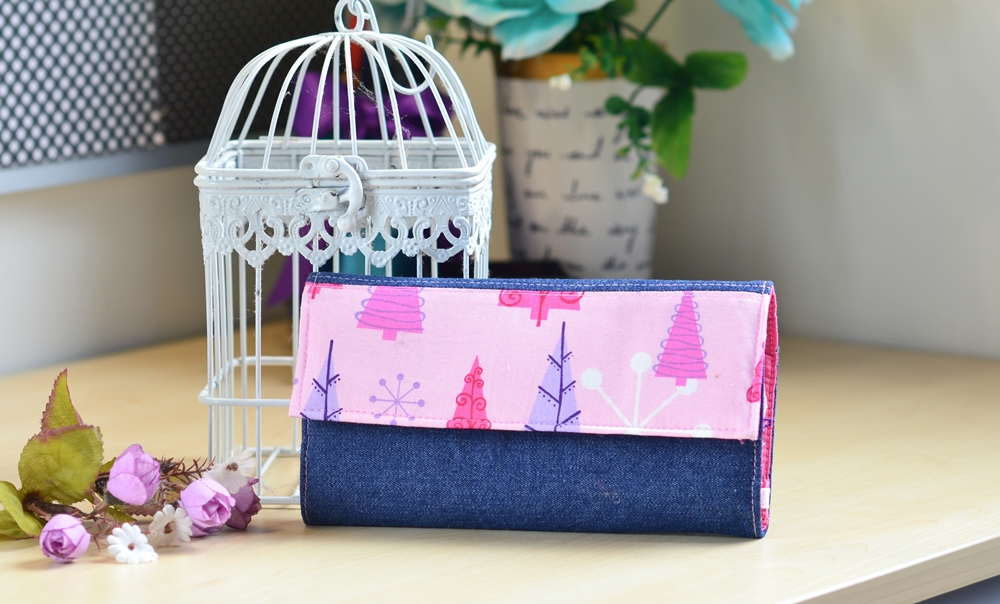 DIY Leather Cricut Luggage Tags Tutorial (FREE SVG)
For any teen who loves to travel this girly, glittery luggage tag would be a perfect gift. Plus it looks like one of that bling bling stuff you can find at Typo so teens will DEFINITELY love them. CLICK HERE for the tutorial.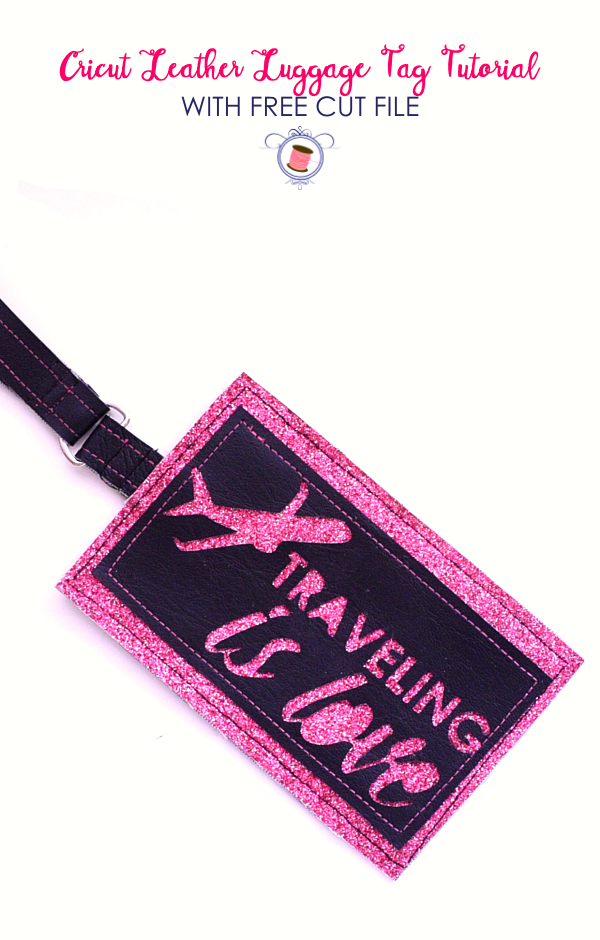 10 Minutes Glitter Vinyl Zipper Pouch Tutorial with Tips
Don't be shocked to see another glittery project because glitters are all the rage among teens and adults as well so these glittery vinyl pouches would be a complete hit.
You can make them using the faux glitter leather you can get on Amazon. Sometimes they are even available on Prime so you can get them right away to make your gifts.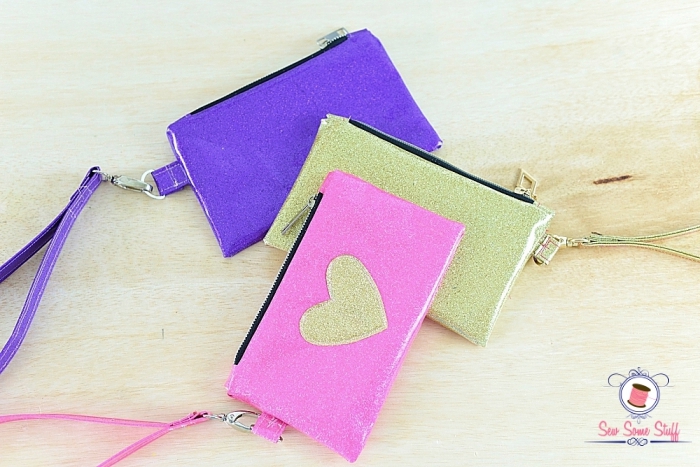 Unicorns have taken over the world like crazy these days. Anything Unicon themed is a total HIT and so would be this pillow. You can make this unicorn pillow for ALL the teens and tweens in your family using the pattern available on Etsy. CLICK HERE to get the pattern.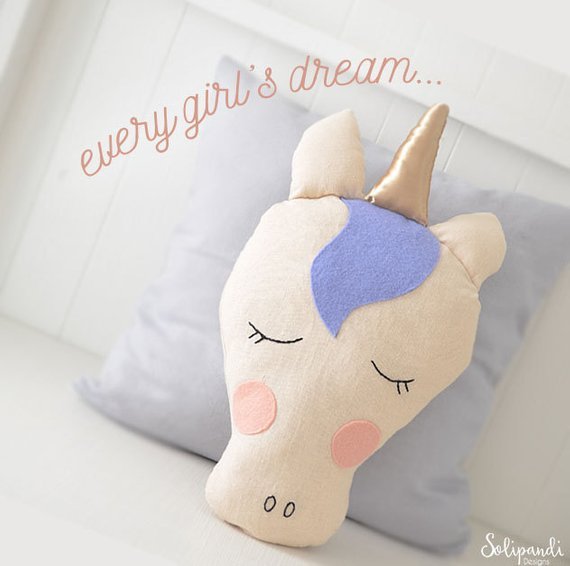 Unicorn Fabric File Folder Tutorial w/ Cricut Maker + FREE SVG
Or maybe you can make them a fabric folder with unicorn cut-outs.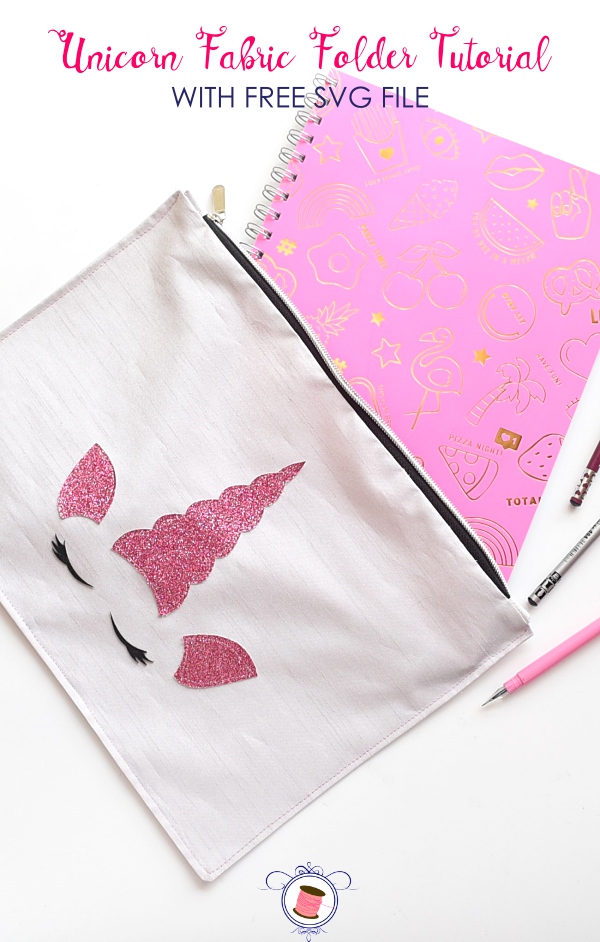 Or why not throw in this super adorable unicorn sleep mask as well to make a complete unicorn gift set. CLICK HERE to get the pattern!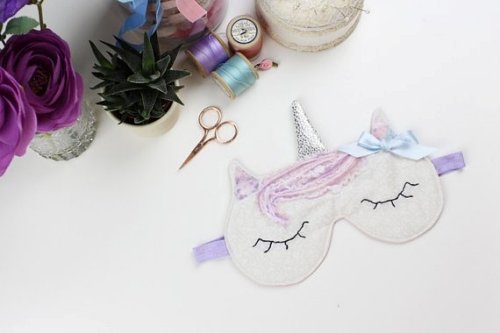 And here's another cool thing to sew for the teenage girls, an ice cream phone case holder.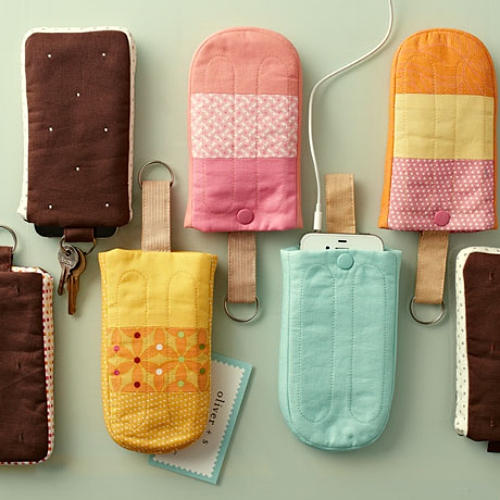 Advanced Sewing Gifts for Teen Girls
Wristlets are an easy to sew fun project that also makes perfect gifts for any teen. Especially the Busy Bee wristlet which comes with a cardholder and divider pocket too. CLICK HERE to check out the Busy Bee Wristlet pattern.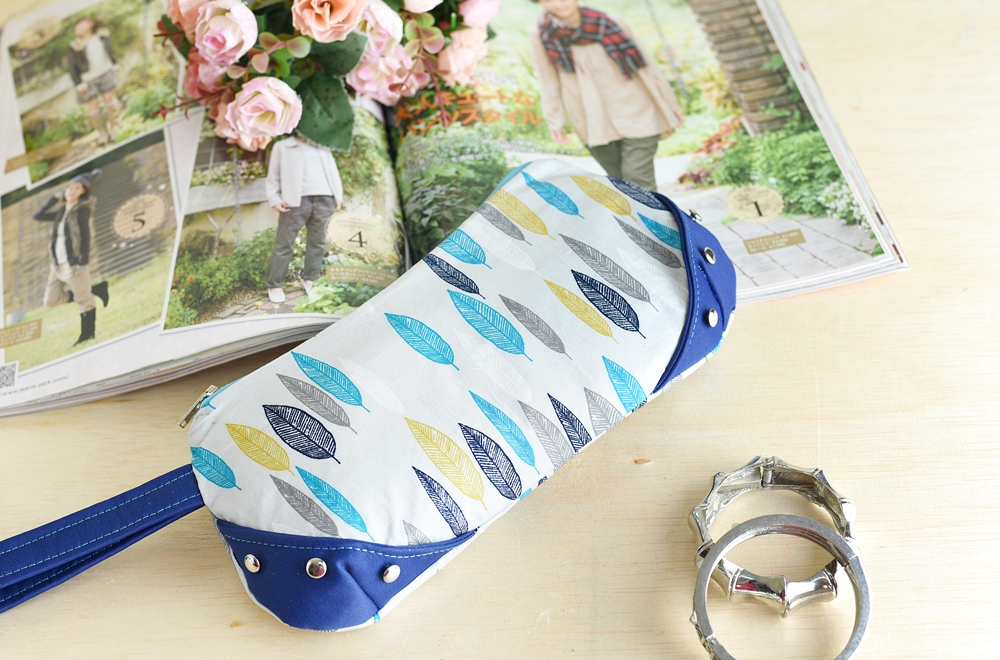 Crossbody Bag
Crossbody bags are all the rage amongst the teens. Make them in unique Unicorn print fabric or any black, white and gold fabric from Riley Blake and it will be a total hit! CLICK HERE to get the pattern.

When you're a teen you almost always come across days where you have to stay away from home and for that, you need an awesome toiletry case that would stand out from the crowd. Why not make your teen a gorgeous toiletry case in their favorite color using this wonderful pattern from Andrie Designs. CLICK HERE to get the pattern.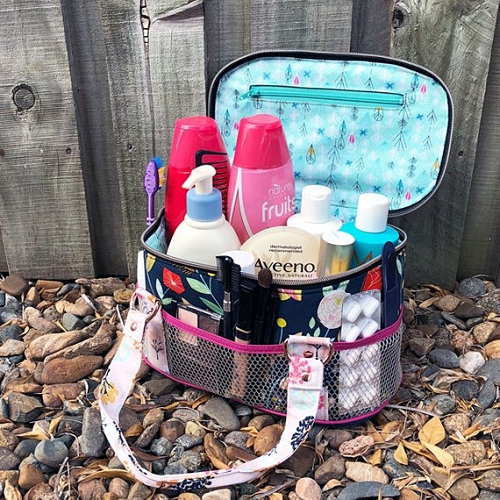 Zen Bunny Mini Quilt
This mini quilt will be perfect for hanging in the room for any teenage girl who loves bunnies. CLICK HERE to get the FREE pattern!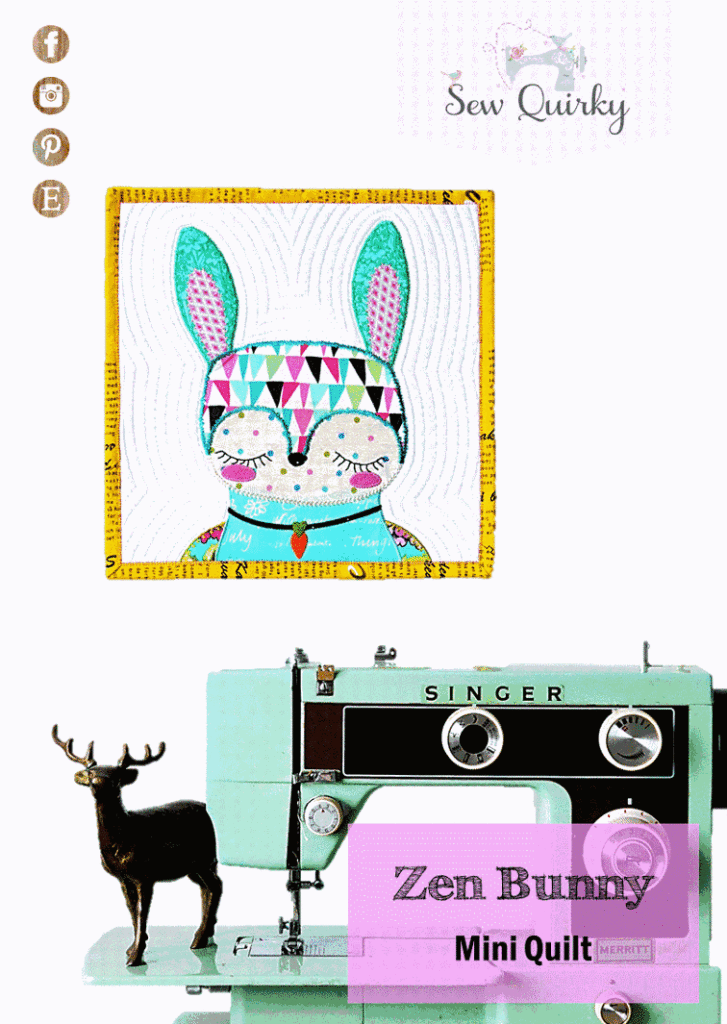 I'm a 20-something adult but I would go nuts for a unicorn quilt like this one and if I can say this, trust me, this would be a total HIT amongst all unicorn loving teenage girls. CLICK HERE to get the pattern.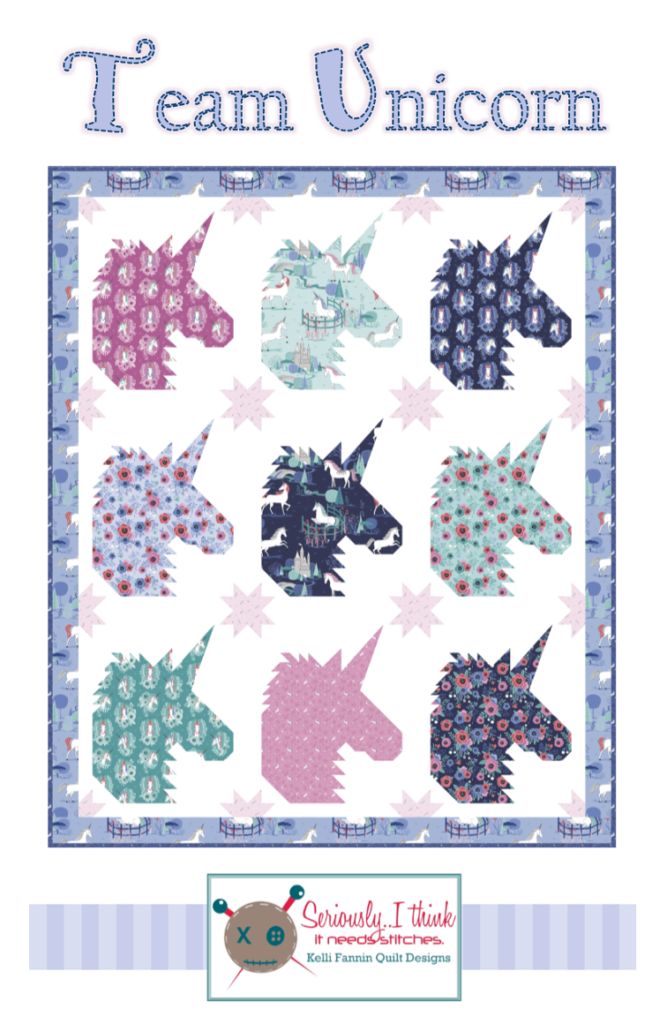 Or you can also make them an insulated lunch sack, perfect for carrying lunches ESPECIALLY during winter. Make the lunch sack using these or these fabrics and your teen will DEFINITELY love it!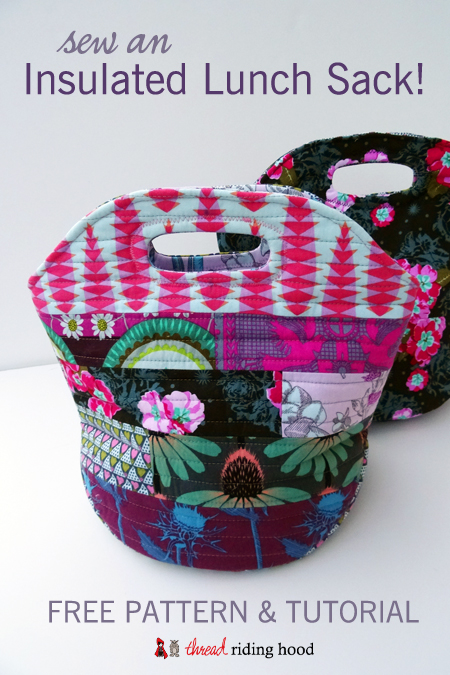 Or why not make them some fun fabic wrap bracelets. These are great beginner projects too.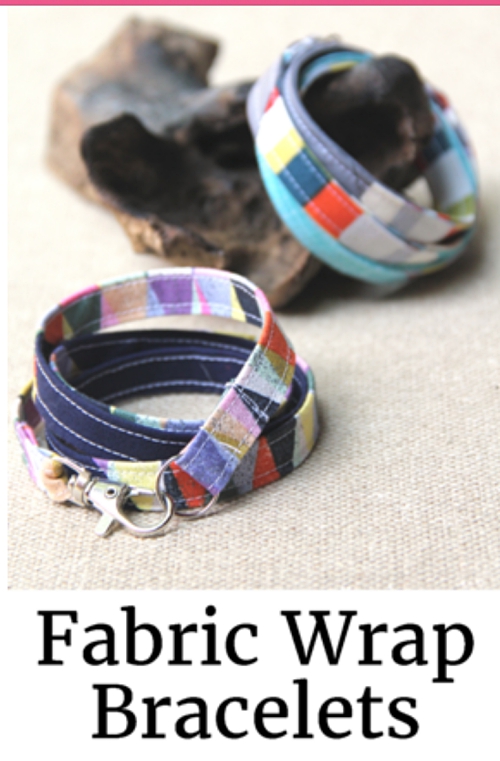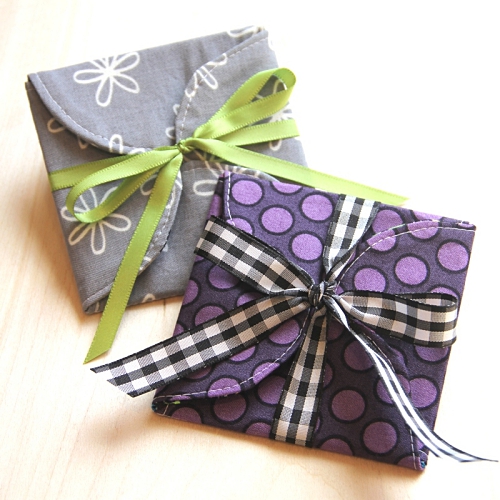 Craft Gifts for Teenage Girls
Now, let's have a look at some of the craft gifts for teenage girls. These are some simple and fun gifts to make for teenage girls which do not require any kind of sewing.
I just LOVE how beautiful and precious these hand embroidered necklaces look. They'll make gifts that will be cherished forever especially if your teen is into vintage things.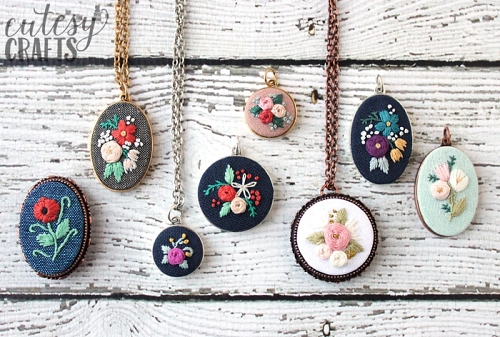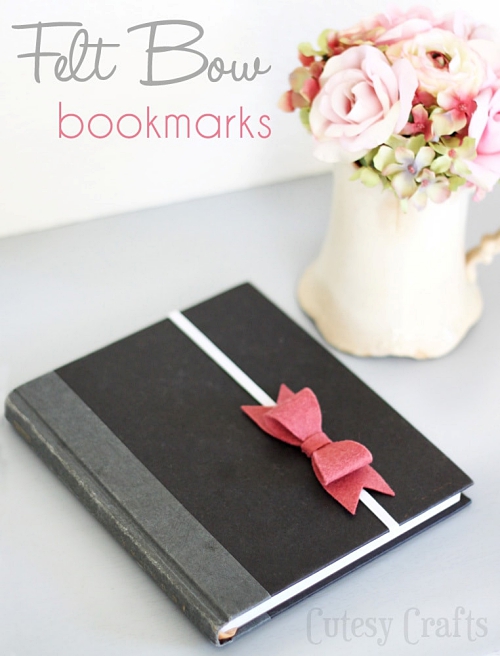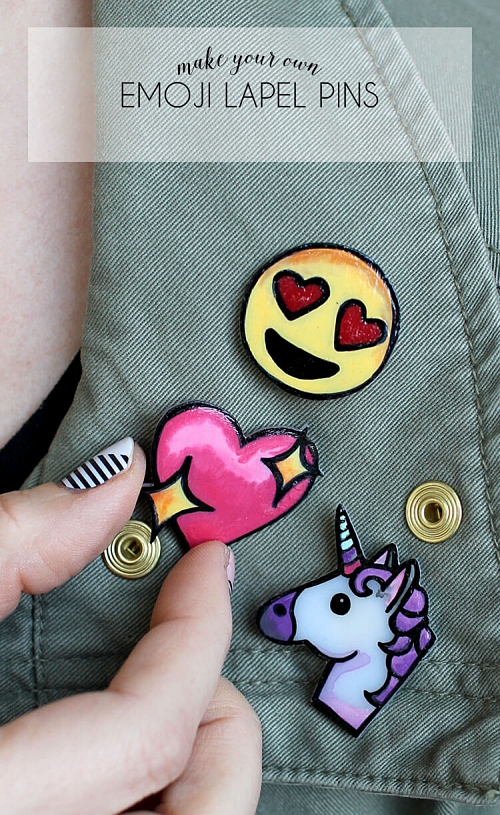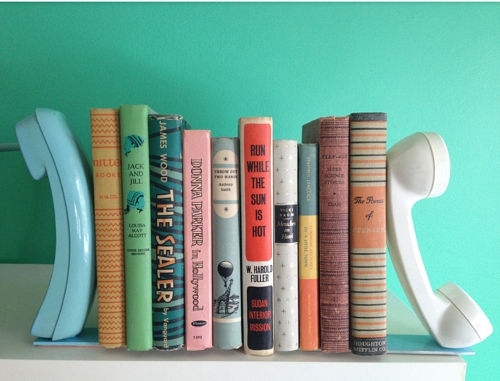 A shabby chic lampshade will make a superb homemade gift for teenage girl who loves the shabby chic decor.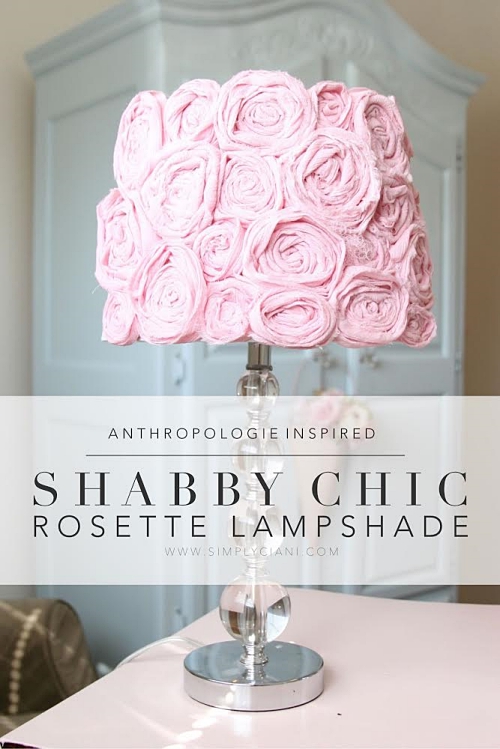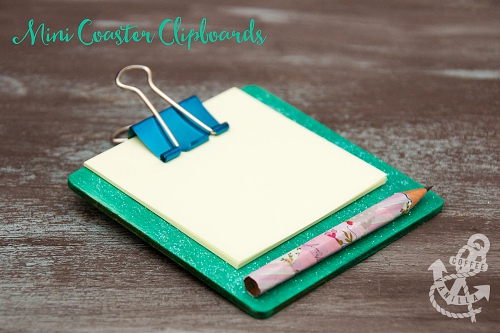 This will make a perfect homemade gift for teenage girl who loves jewelry.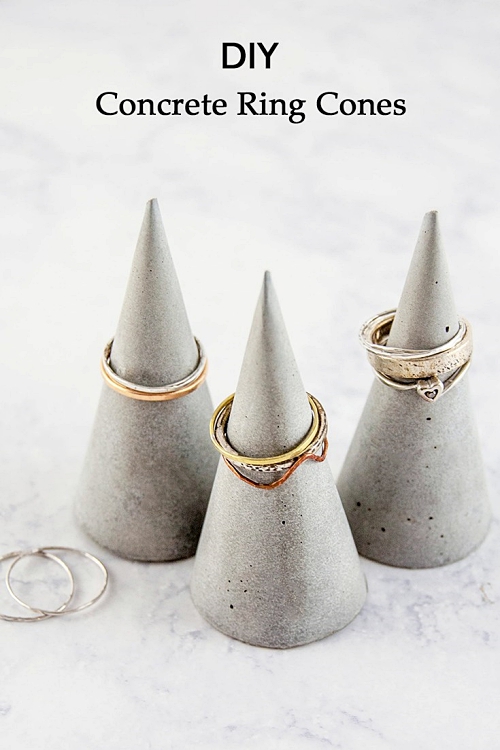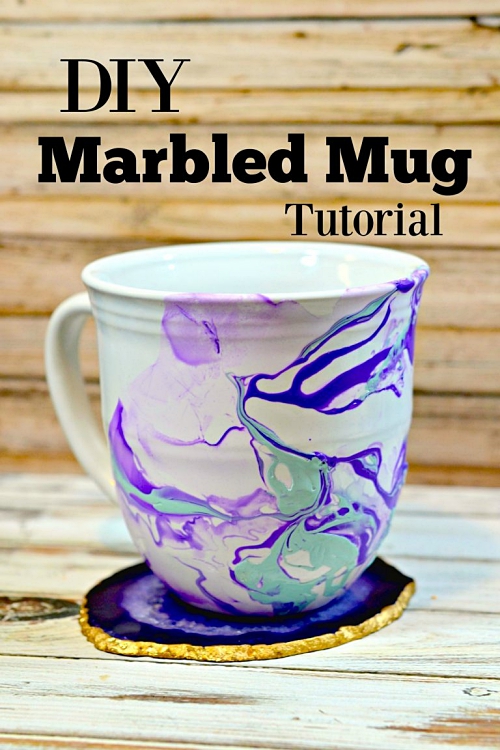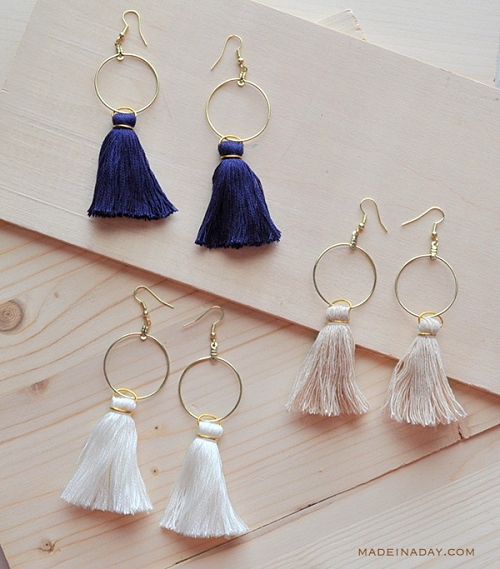 Pop Sockets
With that, we have reached the end of the post where I shared with you a list of some amazing Homemade Gift Ideas for Teenage Girls. These DIY crafty gifts for teenage girls are super easy and fun to make and will also make memorable gifts.
More Amazing Gifts to Sew for Girls
Check out the posts below for more wonderful handmade gift ideas for teenage girls.
8 Must Sew Things for 21st Century Girl (Free Sewing Patterns)

8 PERFECT Gifts to Sew for Dorm Girls That Will Be Cherished FOREVER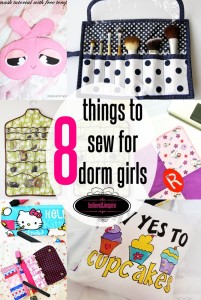 16 Best Holiday Gifts for College girls (2018)