IN THIS POST I'M SHARING Fabric File Folder Tutorial
I know, I know it's too late for a BACK-2-SCHOOL craft as people have already had their first days of school, but it's never too late to try out a new project. I mean nowhere it says you can't carry a new school supply any other day of the year except for the first day. Do you get what I'm saying?
Great!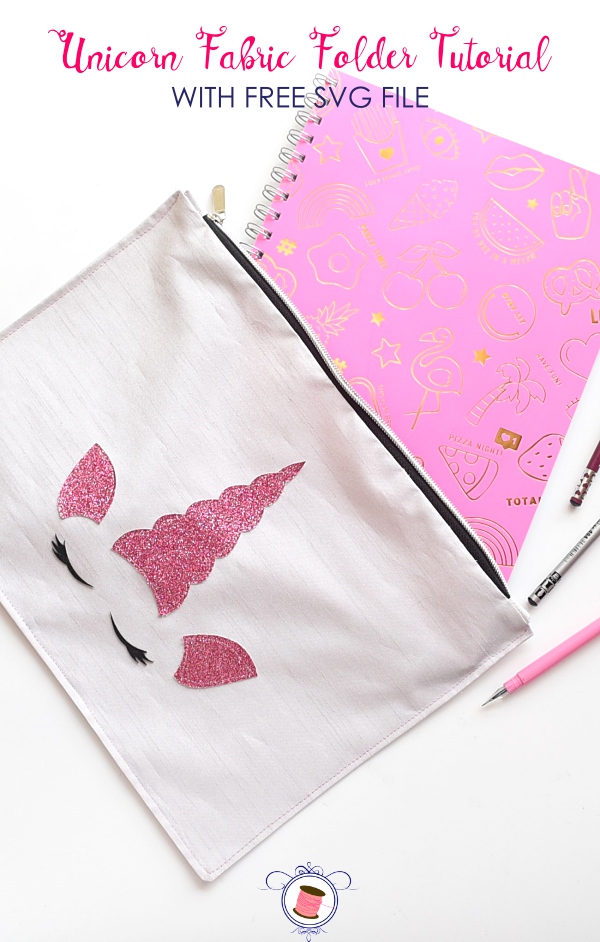 This fabric file folder project is SO simple and straight-forward, you can whip it up in a few minutes for your teens/tweens or yourself if you're a teen who loves to sew!
AMAZON AFFILIATES DISCLOSURE
Sew Some Stuff is a participant in the Amazon Services LLC Associates Program, an affiliate advertising program designed to provide a means for sites to earn advertising fees by advertising and linking to Amazon.com.
AFFILIATES DISCLOSURE
Some links in this post are affiliate links.
For this tutorial, I used my magical Cricut Maker machine to cut out the shapes for this project. This saved me a LOT of time and I didn't waste any paper as I didn't have to print the PDF file. How awesome is that!
If you don't know what is Cricut Maker, read below.
What is the Cricut Maker?
Cricut Maker is a personal cutting machine made for sewists to cut out intricate shapes and designs by just one click. It can not only cut literally any fabric you can think of, but it can also cut leather, cork, and WOOD! To get in-depth knowledge of what Cricut Maker is and if it's something you should invest in, check out this post: Is Cricut Maker Actually Good for Sewing? Honest Answer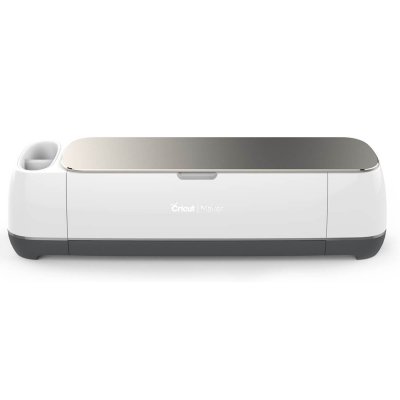 Unicorn Fabric File Folder Tutorial
Supplies for Unicorn Fabric File Folder
Sewing supplies
Free SVG file/PDF pattern that can be grabbed from the free pattern library for VIP members. Become a VIP member by signing up for the email list below.
Cutting Instructions for Unicorn Fabric File Folder
Manually cut out the following pieces from the main fabric.
| | |
| --- | --- |
| Main Body Panel | 15″x11″ |
| Zipper Tabs | 1.5″x3″ |
Cut out the following pieces using Cricut Maker
| | | |
| --- | --- | --- |
| Mat 1 | Unicorn horns and ears | Glitter Faux Leather |
| Mat 2 | Eyes | Black Faux Leather |
Seam Allowance Used
1/4″ for the zipper
3/8″  for sewing the side and bottom edges
1/4″ for top-stitching the body
Video Tutorial for Unicorn File Folder
Alternative File Folder Sewing Options 
For extra sturdiness: To make your file folder stiff, you can use 2 panels of fusible fleece measuring 14″x10″. Fuse them onto the back side of main body panels at the start. This will add structure to your file folder and make it stiff.
Lining option: If you would like your file folder to be lined, you can do so by following the steps in this post. All you gotta do is, cut out two extra panels from a lining fabric measuring 15″x11″ and sew it to the zipper as shown in the zipper pouch tutorial here.
Sign Up Below to Access the FREE PATTERN library for VIP Members
More Fun Sewing Projects