In this post, I'm sharing a DIY leather key fob, which comes with a  leather keychain template. There are two leather key fob templates included in this tutorial. This DIY leather keychain is perfect to give as gifts to literally anyone in the family.
For the past two weeks, things have been going super crazy here as I'm also working on my handmade bag business on the side. I just launched the business this Saturday so I got some free time on my hand to work on the Sew Some Stuff blog which was perfect to record this small tutorial for these super fun and quick DIY leather key fobs.
These DIY leather key fobs are AWESOME for so many reasons!
they are super easy and quick to sew
they don't require any advanced sewing skills so if you're a beginner sewer, you can make them in a jiffy and give as gifts
these DIY leather keychains look high-end and classy too
they come with a free leather keychain template
Now that you're totally convinced to sew these DIY leather key fobs, let's start the tutorial.

DIY Leather Key Fob – Beginner Gift to Sew
This DIY leather key fob tutorial uses the magical electrical cutting machine, Cricut Maker. However, you can still make these DIY leather keychains because I've also included a PDF template which you can access by joining the VIP list at the bottom of this post.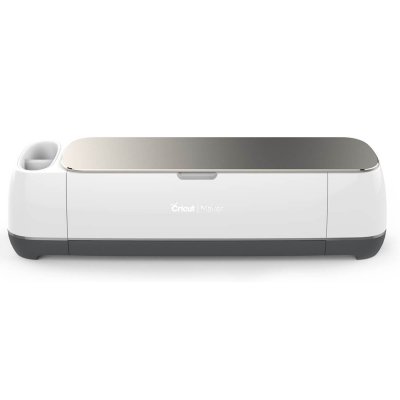 If you would like to get an in-depth information about what Cricut Maker actually is and what you can use it for, don't forget to check out my post, Is Cricut Maker Actually Good for Sewing? Honest Answer.
AMAZON AFFILIATES DISCLOSURE
Sew Some Stuff is a participant in the Amazon Services LLC Associates Program, an affiliate advertising program designed to provide a means for sites to earn advertising fees by advertising and linking to Amazon.com.
AFFILIATES DISCLOSURE
Some links in this post are affiliate links.
Here's the list of supplies you will need to sew this DIY leather key fob.
Supplies Needed for This Project
Cutting Instructions
Just place the faux leather/leather/cork on your strong grip mat and load the mat in the machine. Download the FREE SVG DIY leather key fob template from the VIP library and upload it in Design Space. Now just get the whole thing cut using Cricut Maker. Watch the DIY Leather Key Fob video below for instructions on sewing these DIY leather key chains.
Video Tutorial for DIY Leather Key Fob
The End of DIY Leather Key Fob Tutorial
With that, we have reached the end of the tutorial where I showed you how to sew DIY leather keychains. For more awesome Cricut Maker sewing projects, check out the list of posts below.
Don't forget to check out these Cricut projects too!
11 Super Easy Cricut Maker Sewing Projects as Gifts