In this post, I'm sharing the tutorial for DIY Gift Card Holder template and tutorial which is perfect for holiday sewing. This is one of the Cricut maker sewing projects made with a Cricut maker sewing pattern and is one of the creative ideas for presenting gift cards.
This week I feel super productive. I made shot two quick video tutorials, hosted a live video and now I'll be working on my bag business for the rest of the week.
I was supposed to get some models for the photoshoot due Sunday, but guess what the free ads site is giving me all sorts of trouble. They deleted my ad THRICE for not complying with their laws. They think I'm a modeling agency or something. Ugh! So, based on the current situation I might NOT have the photoshoot. Also, the backdrop I ordered got lost in the mail! It's like right when I want to start a business, things have turned against me in all ways possible.
If you'd like to know how this ended, subscribe to the newsletter where I share all the details and behind the scenes.
Anyway, onto today's tutorial.
Today I'm teaching you how to sew a super adorable tote which can hold gift cards AND you can also customize it to add your text. How cool is that! This DIY Gift Card Holder Template is available for FREE to Cricut Access members.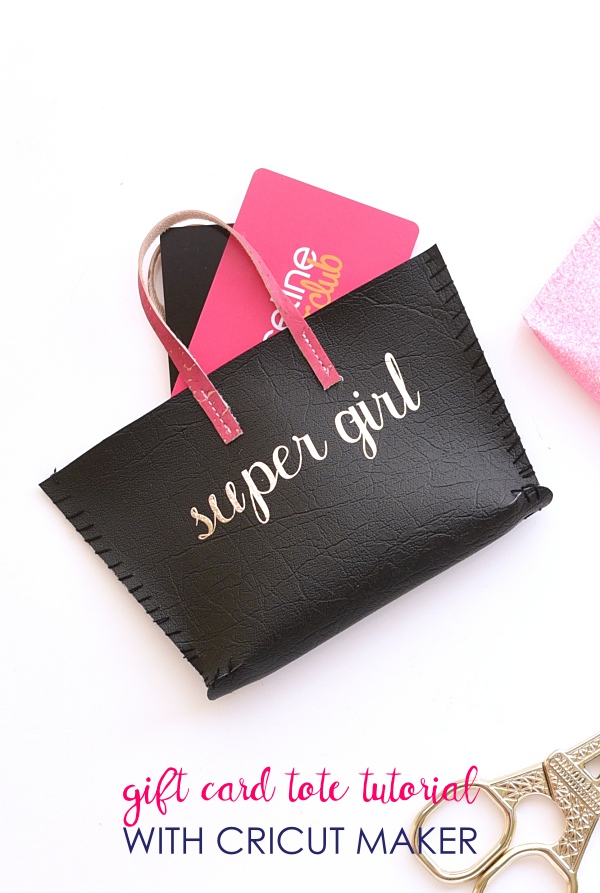 This is a Cricut Maker project and is made from the Tiny Tote DIY Gift Card Holder Template found in Cricut Design Space. If you don't know what is Cricut Maker, read below.
AMAZON AFFILIATES DISCLOSURE
Sew Some Stuff is a participant in the Amazon Services LLC Associates Program, an affiliate advertising program designed to provide a means for sites to earn advertising fees by advertising and linking to Amazon.com.
AFFILIATES DISCLOSURE
Some links in this post are affiliate links.
What is the Cricut Maker?
Cricut Maker is an electrical cutting machine which comes with a rotary cutter and blade to cut out a variety of materials, for example, fabric, fleece, felt, leather, faux leather, vinyl, wood. etc. It's an ultimate game changer for the sewing world. All you gotta do is, select a pattern from Cricut Design Space, place your fabric on your mat and the machine will cut it for you! To get more info about Cricut Maker, check out this post: Is Cricut Maker Actually Good for Sewing? Honest Answer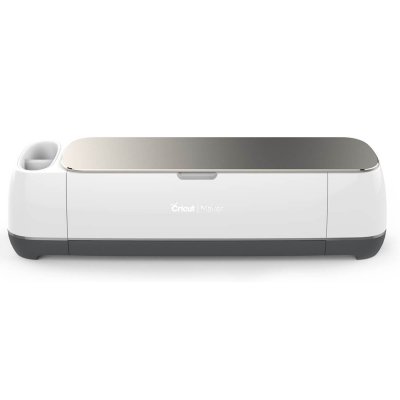 DIY Gift Card Holder Template and Tutorial
With the holiday season coming up I'm sure you'd be looking for creative ideas to present gift cards to your loved ones. Which is why I'm sharing this cute tote gift card holder project. This DIY gift card holder is customizable and is SUPER QUICK to make. You can create it in a variety of materials and even change up the size to make it into a keychain like I did below.
Why use Cricut Maker for this Project?
The small size of the DIY Gift Card Holder Template also allows you to cut several pieces using Cricut Maker machine. All you gotta do is copy paste the template and place it side by side so that your Cricut can cut it out for you in one go.
In this way, you can make a complete batch for all your friends.
Supplies for Easy Wallet Pattern and Tutorial
The pattern for the Tiny Tote which can be downloaded from Cricut Design Space (if you have Cricut Access membership).
Scraps of Faux Leather 6″x6″/cork fabric
Sewing supplies
Cutting Instructions for DIY Gift Card Holder Template
Follow the instructions below to cut out the pieces.
| | | | |
| --- | --- | --- | --- |
| Strap | Faux leather/cork | Strong grip mat | 1″x7″ |
| Tote Body | Faux leather/cork | Strong grip mat | 6″x9″ |
| Text | Iron-on vinyl | Standard grip mat | depending on the size of your text. Mine was 3″x1.5″ |
Video Tutorial for DIY Gift Card Holder
The End!
With that, we have reached the end of the post where I shared with you how to sew a DIY gift card holder. Also, check out the other gift card holder tutorials below.
More Gift Card Holder Tutorials