How to Sew a Zipper Pocket with Vinyl Overlay
Somedays I wake up super motivated and excited to work on projects and then there are those days where I just feel like taking things slow, be lazy and not finish any of the daily tasks.
Last week I had 3 of those days, which is why this tutorial is going live so late.
This was last week's project but it got carried away to this week.
But one thing I'm happy about is; it's live now instead of getting piled in my UFPs (unfinished projects). So, I guess that calls for a celebration!
How many times in a week do you have those lazy days? Let me know in the comments.
Now, onto today's post.
One way of taking your bags to the next level of awesomeness is to add a vinyl/cork overlay to your zipper.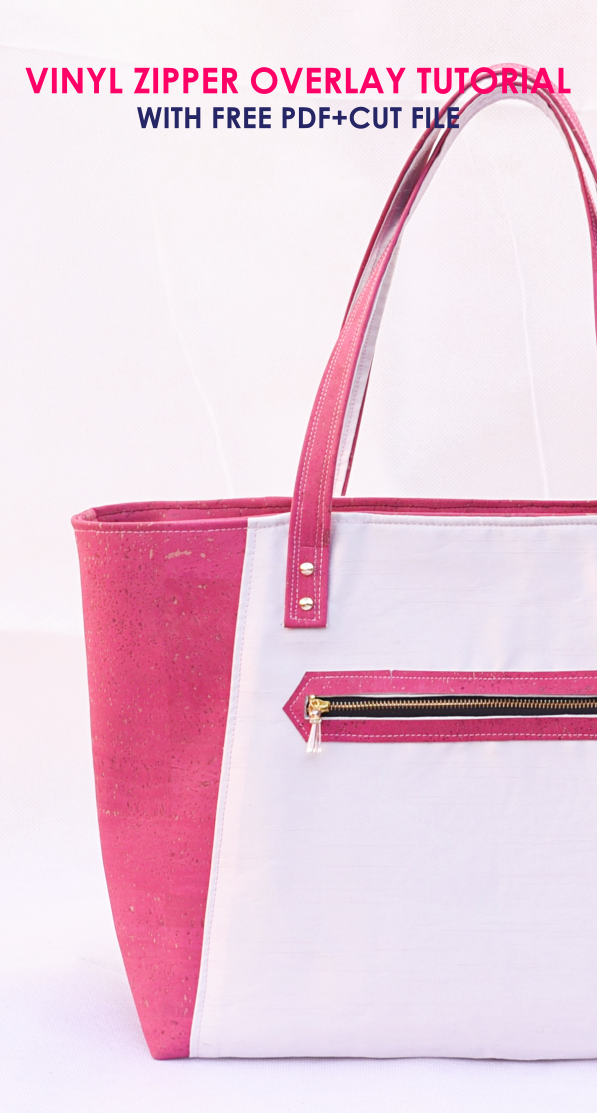 But cutting out the overlay, again and again, is a pain at least for me because of all the measurements. I'd rather have a template or have someone (Cricut Maker) do the cutting for me.
And I have a feeling, you have similar thoughts about this. Which is why today, I'm showing you how to cut out zipper overlays using Cricut or by hand and sew them to your zipper pockets. And during the process, I also show you how to actually sew a zipper pocket to literally ANY bag.
And, there's also a FREE PDF template file for the overlays along with SVG files compatible for Cricut Maker up for grab for the VIP members. You can become one by just signing up using the subscription box below.
AMAZON AFFILIATES DISCLOSURE
Sew Some Stuff is a participant in the Amazon Services LLC Associates Program, an affiliate advertising program designed to provide a means for sites to earn advertising fees by advertising and linking to Amazon.com.
AFFILIATES DISCLOSURE
Some links in this post are affiliate links.
How to Sew a Zipper Pocket with Vinyl Overlay
Supplies Needed to Sew a Zipper Pocket with Overlay
Free SVG file/PDF pattern: can be grabbed from the free pattern library for VIP members. Become a VIP member by signing up for the email list at the bottom of this post.
Sewing supplies
Your bag panel to which you would like to attach your zipper pocket
Zipper pocket piece more than 8″ wide at least
Free SVG cut file that you can grab by signing up for the email list below.
How to Sew Zipper Pocket with Vinyl Overlay Video Tutorial
NOTE: There are three different sizes of overlays available. To cut with Cricut, you would need to download and upload each of the SVG files separately from the free pattern library. To cut the overlays by hand, you can download the FREE PDF from the library. The link to the library can be found in the Sew Some Stuff emails.
More Cricut Maker Sewing Projects
11 Super Easy Cricut Maker Sewing Projects as Gifts