Learn to make Free SVG Gift Tags. This project comes with free SVG cut files and gift tag template.  The tutorial is for Cricut gift tags which means you can make them using Cricut Maker.
Welcome to the third day of our mini-series – "7 Days of Last Minute Gifts with Cricut Maker".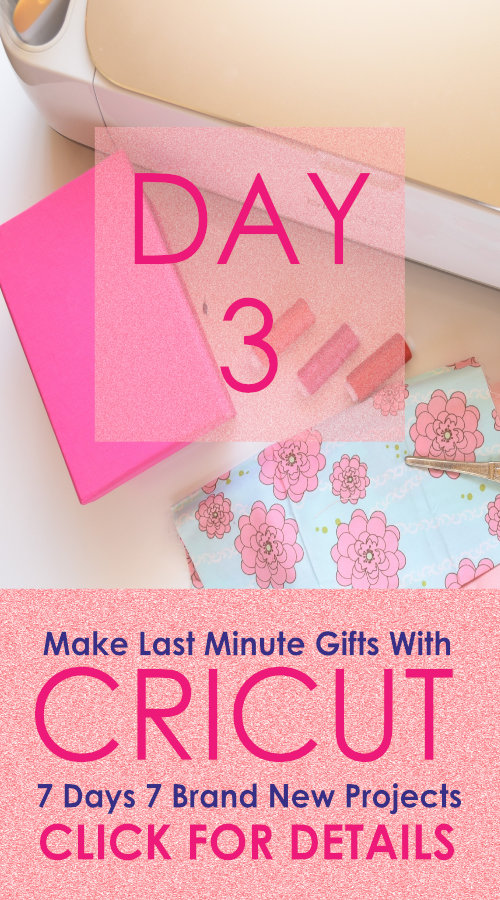 Here's what I shared for the first two days of this mini-series.
Now, it's time for the third project.
Today, we're taking a little break from sewing, and making some gift tags instead of a sewing project.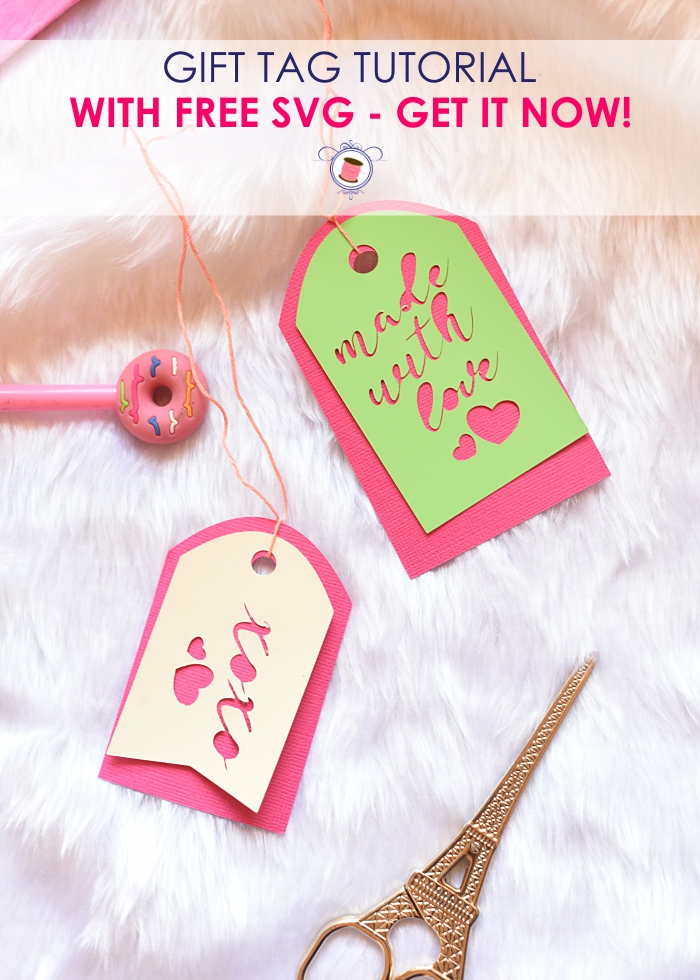 These gift tags are perfect to add a little extra touch of love to your handmade gift. They're also super inexpensive to make as you can make them using scrapbook paper lying around your house.
There are two different types of gift tag SVGs are included in this project. One of the gift tags says "made with love" and the other "xoxo" with two hearts.
You can choose either of the two to make gift tags for your friends and family.
However, if you do not want to use any of these gift tags, you can also check out the printable gift tags that I shared in 4 Cutest Free Printable Handmade Labels.
Alright, enough talking, now let's get started with this project.
How to Make Free SVG Gift Tags for Cricut
Making the gift tags using free SVG file and Cricut Maker is pretty simple. All you gotta do is place the paper on the mat, get the tags cut using Cricut Maker, layer the tags together and you'll be all done.
Here are the supplies you'd be needing to make the gift tags.
Supplies Needed for Gift Tags
12″x12″ LightGrip Mat

12″x12″ Cardstock paper in 3 different colors 

Free SVG for Gift Tags – can be grabbed from the free pattern library for VIP members. Become a VIP member by signing up for the email list below.
Now that we have our supplies ready, it's now time to make the gift tags.
Cutting Instructions
To cut out the gift tags, you need to load 3 different mats with three different cardstock papers. Once you upload the SVG file and click on "Make it", the software will automatically arrange everything on different mats based on the different colors.
Next, you just need to set the cutting settings, load the mats one by one and get the tags cut.
Video Tutorial for Free SVG Gift Tags
Other Projects in Last Minute Gifts Series
More Cricut Maker Projects